Venue Celebrando Latinas 2020
Located in one of the most affluent areas of San Diego, the Hilton San Diego Bayfront has a four-star rating. Its ample room of events and a variety of rooms of multiple uses ensure that the event has the most adequate facilities to be carried out.
Hospitality and service culture, values that are internationally recognized to the Hilton chain, will make our guests feel at home and fully enjoy the events we have scheduled for them.
We have prepared the central room where you can enjoy the main conferences and a snack. In the exhibition hall, the programmed activities will be carried out and meet our sponsors.
We will have rooms devoted to workshops, a health pavilion with free medical exams and our grand closing event on the beautiful Sapphire Terrace overlooking the sea.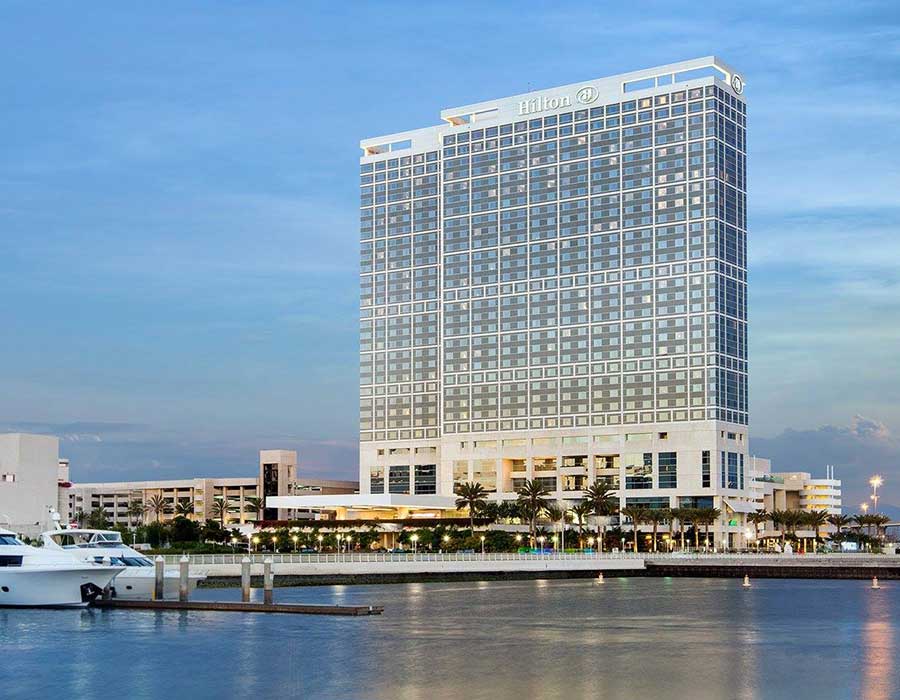 Hilton San Diego Bayfront Location