Selecciona Art San Diego a la mexicana Yahel Yan
10 octubre, 2023
Vive con orgullo su origen hispano
12 octubre, 2023
After having no chairs turned for her on season 23 of The Voice, Sophia Hoffman, born and raised in Chula Vista, returned better than ever for Season 24 of the reality singing competition.
The recently turned 19-year-old managed to turn two of the judges' chairs, Niall Horan from One Direction and country singer Reba McEntire, with her powerful belt.
Sophia performed on the show's premiere on September 25, where she became the first team Niall member!
The Chula Vista resident talked about her journey to success, from being a student at Olympian High School to becoming an aspiring pop star, in an interview with us.
Hi Sophia! Thank you for making time for this interview, and congrats on such an outstanding achievement; your community is very proud of you.
How did you find out that singing was your passion?
Knowing that I wanted to do this came from a little dream of mine when I was younger, looking up to people like Miley Cyrus, Demi Lovato, and especially Selena Gomez, basically people who started on Disney Channel. I followed along with their journeys and knew I wanted to do that.
I always had a love and passion for singing. When my family took me to community events like the local fairs and shows like the Lemon Festival, I always remember feeling so much power while listening to the music. I noticed that nobody was in love with it more than I was. That kind of made me realize that I had an air for music that not everyone has.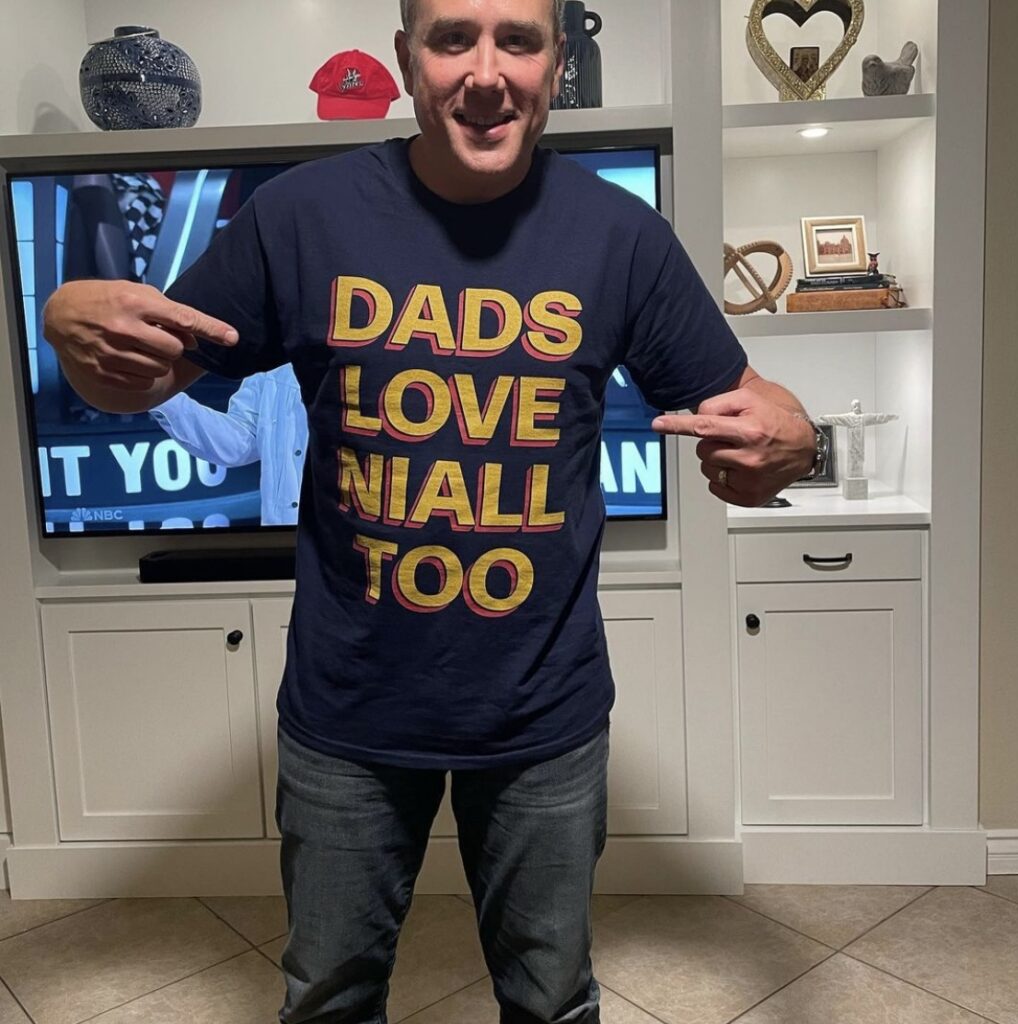 What were some of the challenges you faced in your journey?
I'm actually glad you asked this question because it's something I wanted to talk about. Because I think that people only see the results; they don't see the work you put in. I want people to know that I made a lot of sacrifices for this dream of mine; I'm at that age where a lot of people party, go out, and drink. I couldn't do that. I had to put my head down and stay focused. Because I knew that I couldn't stop to look around, I just had to keep going.
I would do anything for my dream. I had to say no to some people, and I lost friends along the way. Many things went into this journey of mine, like the obstacles I faced and overcoming parts of myself.
I'm very intuitive, and I have a strong relationship with myself. Something that this show taught me was that confident people are not confident. They are confident because, despite a million doubts, they still do it anyway. I really learned about myself and what showing up for yourself actually meant. I completely transformed in a whole new way.
How did you feel when you saw that no chairs turned around on season 23?
I definitely felt defeated. It gave me a heavy heart just knowing that I put my all into something, not to be recognized for my talent. It was hard.
But I wouldn't take that back for the world; my whole journey went out the way it was supposed to be. I needed that to understand how badly I actually wanted this. I needed to go through that to understand my craft. And in this industry, you'll hear a bunch of no's. It hurts at the moment, but I knew it would take me far.
With your previous experience, how did you prepare for season 24?
I was up all night and would take notes from my previous audition. I rewatched it over and over again. I would also watch my friends from season 23 and other seasons to get some insight into what I liked about their performances so I could apply it to mine.
I was also watching Demi Lovato's documentary about her life, which inspired me, so I chose to sing one of her songs, "Tell Me You Love Me." I also watched Beyonce's Coachella performance. Beyonce is very professional and maintains her elegance and class at this insane level, which is something I really wanted to do. I did a lot of research about people in the industry, and I took notes on them.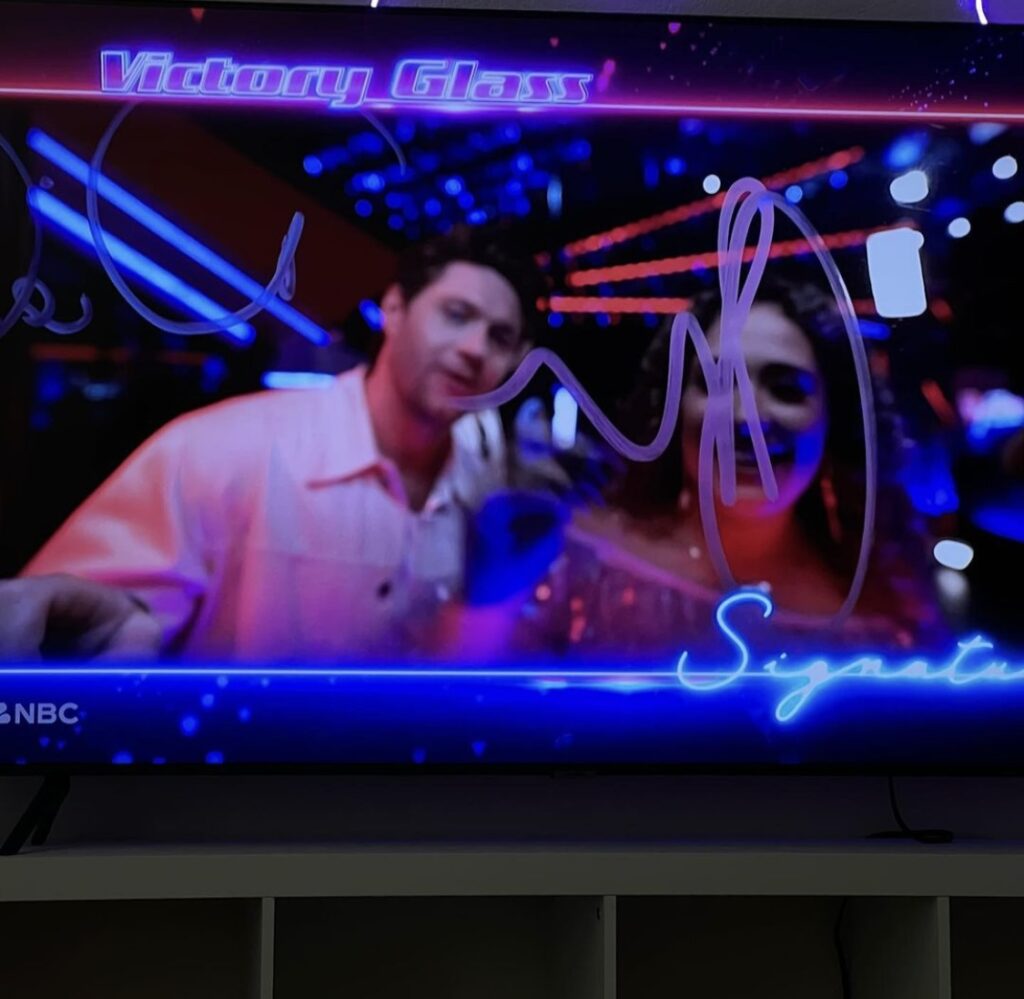 And your hard work paid off! Tell me, did you already know what team you wanted to join?
I wanted to be in Niall's team really bad. But I had my options open to whoever. I just felt like he saw something in me from the beginning. In season 23, I just loved the way he responded to me after my audition. He gave me one of the most influential and impactful feedback that I got.
And how is it working with Niall?
He is one of the most down-to-earth, humble people. He honestly changed my life just by being himself. He inspires me because, just seeing how he acts and is with the people on set, he is so supportive, caring, and invested as a coach. I knew I made the right choice because of how invested he was. I still emailed him, and I emailed him yesterday a picture of my dad wearing a shirt that says, "Dads love Niall too," and he answered, "Omg pops, I love it!". It was an honor working with him.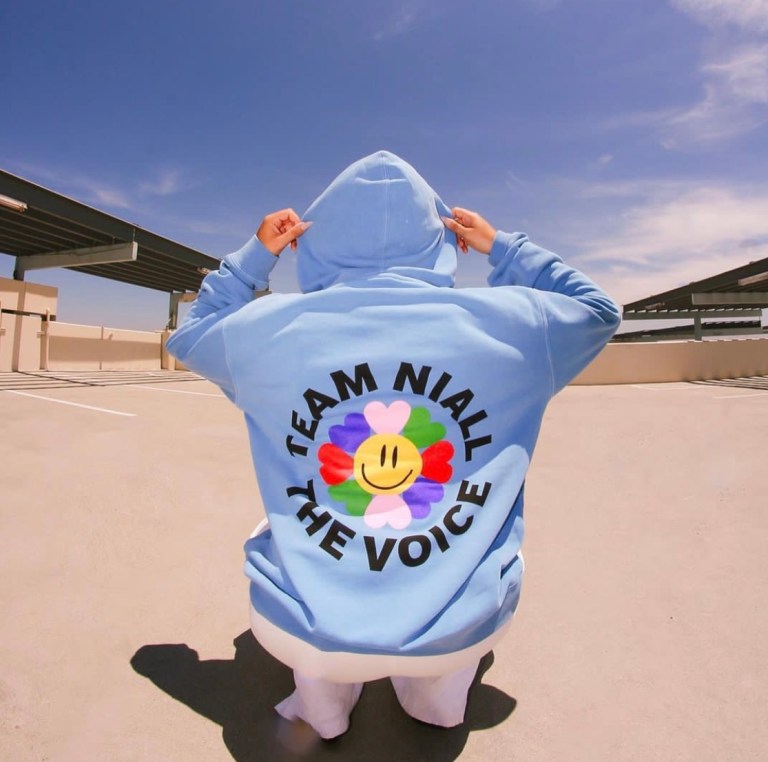 I know you were in college while filming the show. How did you manage to attend Chico State and be in The Voice simultaneously?
I was doing school online while on the show, which was so hard. I had to prepare mentally and physically to perform in front of America and had assessments, quizzes, and fifteen assignments due. So, it was a lot of learning to manage my time and understand what's important and what's not.
How do you see your music career in the future?
Something I see for myself in the future is creating music and writing songs. I'm currently working on collaborating with a few people to work on songs. There are a few San Diego artists I would like to collaborate with. One person I would love to collaborate with is KP, who is from the south side of San Diego. She's incredible. She has a very hip-hop funk type of music, and I love her vibe and style.
I would also like to hop into the acting side and audition for TV shows. I would love to do something like that. I've been in musical theater before when I was a kid. I just want to get out there.