Adriana Macías, hace de su discapacidad un área de oportunidades
16 agosto, 2023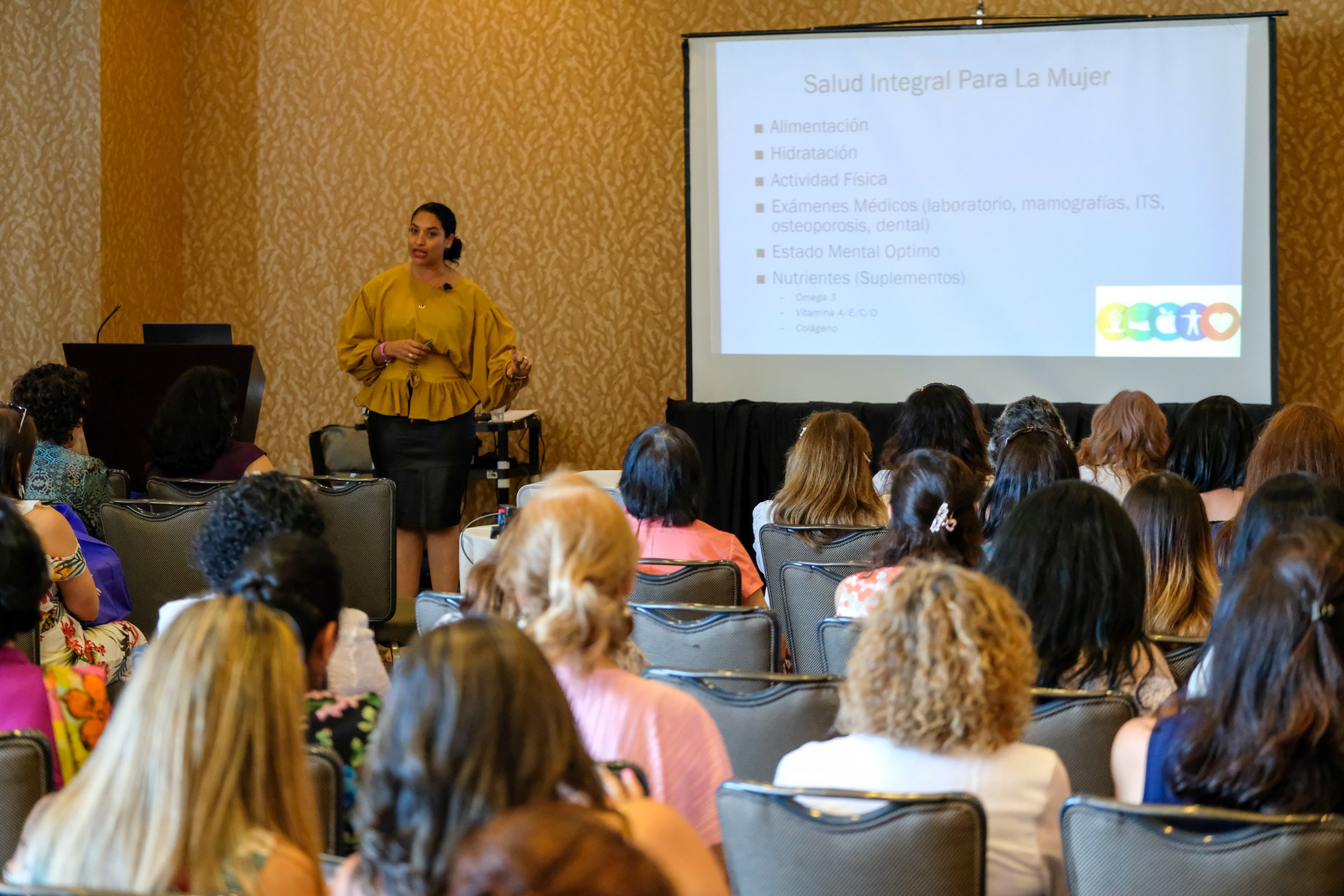 Lo que nos recuerda la isla de Maui
17 agosto, 2023
On August 21st, the Chula Vista Norman Park Senior Center will celebrate National Senior Citizen Day by throwing a party to recognize the accomplishments of seniors and show how much they are cared for.
The summer party will be this Monday, August 21st, from 11 a.m. to 1 p.m. Music, food, lawn games, raffles, prizes, and more will be there! And a light lunch will be served.
The event will be free for all seniors (50+). But there are limited spaces, so pre-registration is required because you will not be able to register on the day of the event. Learn more about this here.
Since it is a summer party, summer-themed attire is encouraged. So take out your summer hats, shorts, and sandals for a fresh day at the senior center.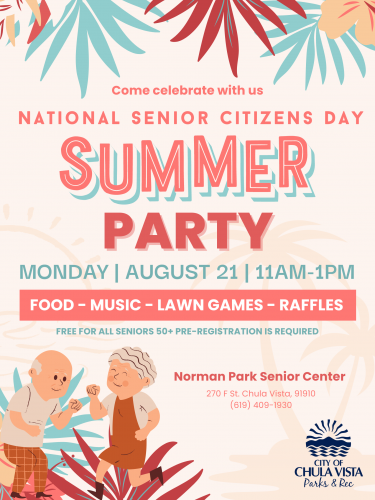 You can contact (619) 409-1930 for more information on the party.
National Senior Citizen Day was established by President Ronald Reagan in 1988 to raise awareness about issues that affect senior citizens and their quality of life.
On August 21st of, 1988, while signing the proclamation, President Reagan said:
"Throughout history, older people have achieved much for our families, communities, and country. That remains true today and gives us ample reason this year to reserve a special day in honor of the senior citizens who mean so much to our land," Reagan proclaimed. "For all they have achieved throughout life and for all they continue to accomplish, we owe older citizens our thanks and a heartfelt salute. We can best demonstrate our gratitude and esteem by making sure that our communities are good places in which to mature and grow older — places in which older people can participate to the fullest and can find the encouragement, acceptance, assistance, and services they need to continue to lead lives of independence and dignity."