PARQ a New Year's Eve to remember
6 diciembre, 2018
This is about Humanity
6 diciembre, 2018
Amigas, as 2018 comes to an end we bring you two of the hottest places to go with the comadres to celebrate the highlights of this year and to share our dreams for 2019- Savoie an Italian Eatery with Latina Spice and Parq a Nightclub worthy of welcoming the New Year in the heart of San Diego's Gaslamp Quarter!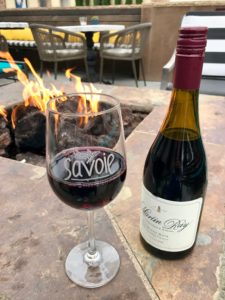 Savoie Italian Eatery is the beautiful secret jewel of Chula Vista, Otay Ranch Town Centre where you can celebrate intimately with your girls. The decor of this place is as magical as it is unexpectedly embracing. You can enjoy their beautiful setting that takes you to an Alice in Wonderland experience, and you can reserve their private dining room to enjoy with your co-workers for a one-of-a-kind holiday dinner.
Savoie's stunning surroundings from the bar to the beautiful patios make for unforgettable experiences. Their unique menu has a delectable selection of dishes, my favorite is the braised pulpo (octopus) paired with a fine glass of wine. Savoie is committed to please every palate with pastas, pizzas, seafood and steaks. Not to mention that the place comes alive Wednesday and Thursday nights with live music trovador style and a fun DJ Friday and Saturday night. At the bar you will meet awesome Latina bartenders like Cassandra, an absolute master Mixologist who will set you up with a special cocktail- one that is a must is the Savoie Gimlet which is house specialty and will not disappoint! Make your reservations today and call your girls!
Savoie at Otay Ranch Center, 2015 Birch Road in Chula Vista. For reservations call 619-591-5757