Carta de la Directora
23 julio, 2018
Editor's Letter
23 julio, 2018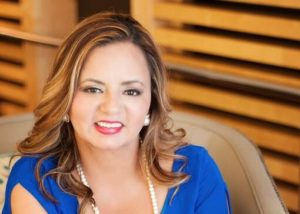 Dear Friends,
What a joy to share with you this summer issue! We have a lot to celebrate here at Celebrando Latinas Magazine and we are happy to do it with you. As we gear up to the event of the year, our Celebrando Latinas Conference 2018 we invite you to take this day, July 14, for yourself to enjoy all the surprises we have in store for you. The itinerary promises a full day of activities, networking, pampering, learning, and music- we can't wait to share every moment with you.
In this issue we also share with you a new section: Latinas On Board where we learn about the path to the success of our local Latinas as they take charge, we get to meet a Movie Producer from Hollywood in our Binational Series, and we explore the Valle de Guadalupe as it has exploded into an international destination right in our backyard with tips on how to enjoy it the best way.
So go ahead and make the most out of your summer kicking it off with Celebrando Latinas, and following our guide on places to go with your comadres, fashion trends, and the best book selections for those summer sunsets. However you choose to indulge, always CELEBRATE you!
Cheers,
Jennifer Bustamante