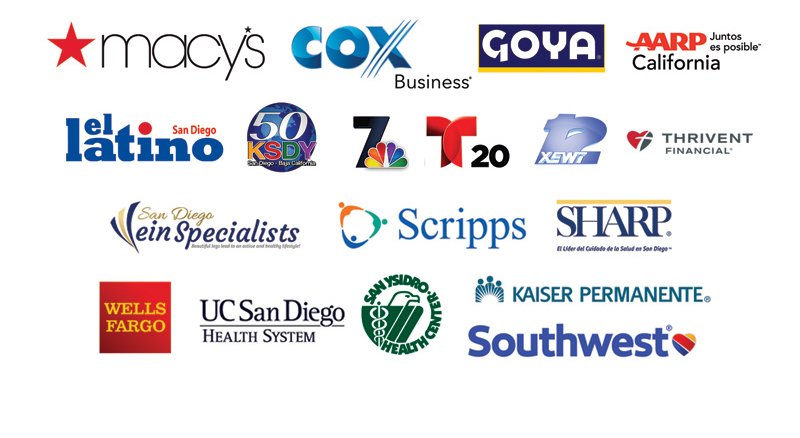 At Home with Friends: Ceci Cazarez and Jose Cano open their doors to their secret garden
10 diciembre, 2021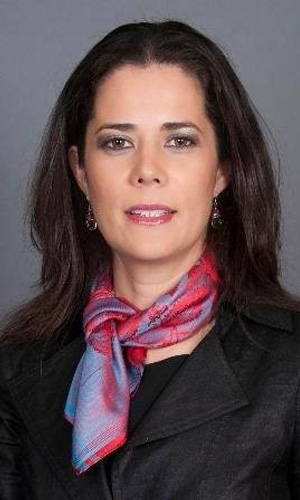 Entre el Arte y la creación
10 diciembre, 2021
The Latino paradigm has been for decades one of poverty and limitations. Over time emergent men and women have changed the dialogue in the United States where leadership in every sector is beginning to look more like the population they serve.
In this edition of Latino Leaders we share with you the journey of Dr. Ted Martinez, Jr. He was recently honored by the The National Community College Hispanic Council (NCCHC) naming their fellowship program after him. He is after all the founder. Dr. Martinez is a product of a lifelong battle against a system designed to block success and test his willpower.
Early Years
Dr. Martinez's father came from Mexico in the early 1900's and worked for the local electric company in Texas where he worked for 20 years until they laid him off without a pension shortly before being eligible to retire with benefits. Dr. Martinez grew up very poor. He lived with his parents and six siblings in a one-bedroom house with a dirt floor. That little house still belongs to his family, it is a reminder of how far he has come.
His parents were committed to education. He remembers their drilling words: "tienen que aprender inglés para que no batallen como nosotros batallamos." ("you have to learn English so that you don't struggle like we did").
Dr. Martinez was always a good student. When he was in the 8th grade his history teacher, Oscar Villarreal, told him that he was college material. Martinez had never even heard of college.
He asked his shorthand teacher, Enedina Ogaz, what he needed to do to be just like her, a business educator. Since she attended Sul Ross State University in Alpine, Texas that is what she thought would be good for Martinez. She got him the application, the catalog, told him to fill it out and sign it and she sent it in. About a month later he was accepted.
Summers in the fields
From a young age Martinez and his siblings were picked up after school to go help on the fields. When his father got cataracts, he realized it was time to teach the young Martinez how to drive, he was 10 years old. "We had a manual transmission truck. My father took me out to a farm to teach me how to drive. I quickly drove into a ditch! He was so upset." Martinez learned how to drive and became responsible to drive his father on weekends to San Antonio, 120 miles north from home, to buy fruits and vegetables that they would sell around small area towns. By the time Martinez was 14 and in the 9th grade, he was driving the family to work in the fields in Michigan, that was their summer vacation.
College and breaking away from home
Even while attending the university, Martinez would come home in the summer to drive the family to work the fields in North Dakota, Colorado, and California. In his third year in college, he realized he couldn't continue going with them because he was going to become a teacher. "It was so hard, it was so painful. I was sad and afraid that I was going to hurt them because they had been depending on me for so many years. One of my sisters took over that responsibility for years to come." Today, he jokingly notes that there's no vegetable he hasn't picked.
He spent a year teaching in North Dallas High School, and when a new community college opened in the area, he started teaching there, being the only Hispanic professor. At only 27 years old, his mentor Dr. Alfredo G. de los Santos, Jr., the first Chicano community college president in the country, secured some funding from the Ford Foundation to support Mexican-American community college staff interested in pursuing their doctorate degrees. Dr. de los Santos encouraged Martinez to apply and that's how he achieved his doctoral degree. His community college administrative journey began when Dr. de los Santos hired him at El Paso Community College as an administrative intern, and soon promoted to associate dean of administration. Martinez took a one-year sabbatical to do his dissertation. To honor his parents, he invited his mom to his graduation at CU Boulder. It was an emotional moment to accept his degree in front of his mother and family. His father had already passed.
Building a career
In 1977, Dr. Martinez returned to his administrative career in El Paso, and in 1983 moved to Dallas as a District Director of the Dallas Community College District (DCCD), being the first Latino district administrator hired there. After 9 years, Dr. Martinez realized he did not have a growth future in the DCCD, and accepted a position as vice chancellor in the City Colleges of Chicago. He made it clear to his boss that he was there because he wanted to be a president of one of the community colleges in the system. In less than two years, his good work was rewarded and he was promoted to president of Richard J. Daley College. After eight cold winters in Chicago, Dr. Martinez was offered the presidency at Grossmont College and he and his family moved to San Diego. He would reach his dream job when he was invited to become the Superintendent/President at Rio Hondo College in Whittier, CA in 2007.
Retiring and the next generation
After 41 years and three college presidencies, Dr. Martinez retired in 2012 and in 2014 he went back to lead The NCCHC Leadership Fellows Program, which he had founded and now carries his name! The program was housed at The University of San Diego (USD) where he was invited to teach community college leadership classes while running the Fellows program. An experience he treasures.
The Legacy
"I come from a hard-working farmworker family. I never thought I would be president of a community college and much less that I would some day help build the community college presidential pipeline. I thank my teachers who believed in me and helped me get my own education.
I am always encouraging people to get their education. You have to pursue some kind of education to help you have a better life in the future. That is my biggest push. I encourage Latinos to be proud of their cultura. You can compete as a Latino. You can succeed, but you have to work hard. It's not going to be given to you. It's going to take hard work to move ahead. You must envision what you want. Ask for help. Prepare and plan for the future. Mentors can play a critical role in your success. Identify them and allow them to guide you."
Dr. Martinez's mission is to move the Latino agenda forward, make it stronger. As such, he takes great pride in the role he plays to prepare Latino community college administrators who wish to become presidents. The impact of the program is confirmed with 21 NCCHC Fellows who have become community college presidents; 8 vice chancellors; 34 vice presidents; and 33 deans in 24 states. This year's class of 24 included 16 women, the highest in its history!
The Dr. Ted Martinez, Jr. NCCHC Leadership Fellows Program is ensuring our community colleges reflect the population they serve.
Dr. Ted Martinez, Jr. is a cornerstone of the new dialogue that speaks for Latinos today in the United States. We celebrate him for his courage to persist and his vision to lift others.